AWARE for All – Southeast | VIRTUAL Event
November 18 @ 4:30 pm

-

6:00 pm

EST

Free!
NOTE: This event will run 1:30- 3:00 pm PST, 2:30-4:00 MST, & 3:30- 5:00 CST
Virtual Health Fair and Live Webinar


Thursday, November 18, 2021 | 90-minute Free Event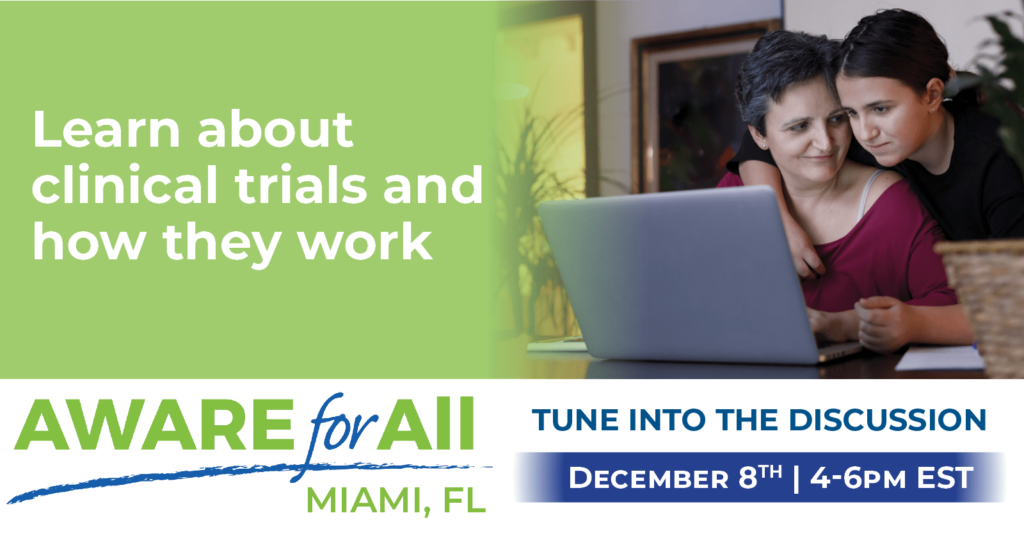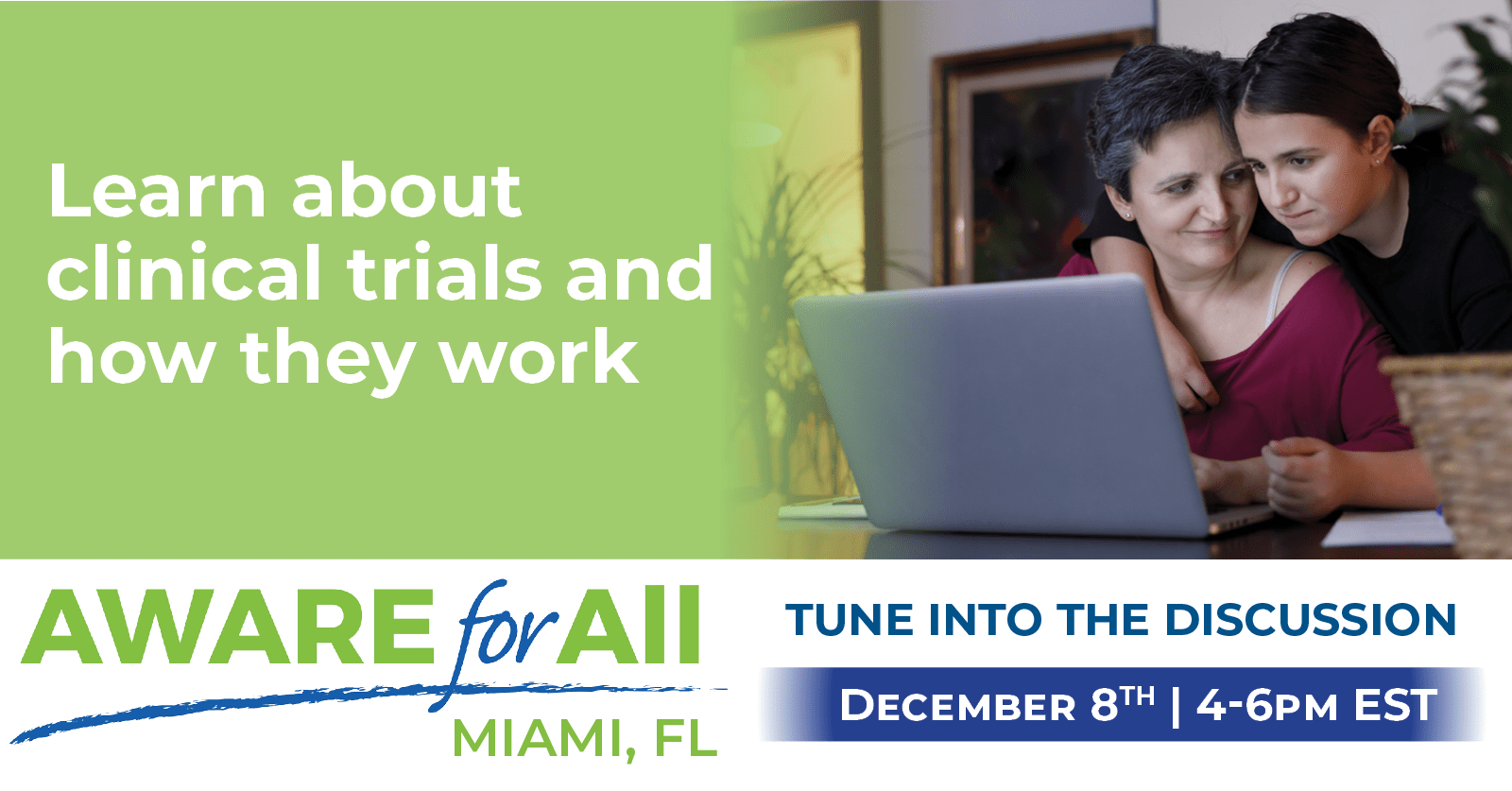 Learn about clinical trials and how they work.
New and expanded format. The AWARE for All – Southeast educational event will cover the Nashville, Charleston, Atlanta, Charlotte, Jacksonville areas with a specific focus on these therapeutic areas and medical conditions:
Cardiology/Heart Disease
Neurology/Alzheimer's Disease
Nephrology/Kidney Disease
Chronic Disease/Chronic Lower Respiratory Disease (COPD, Emphysema, Asthma)
You will also have an opportunity to visit the Informational Exhibit Center that offers more friendly, informative resources about clinical trials and these specific medical conditions, helpful health tips and exercises, and the ability to connect with health and wellness organizations in your own community.
Taking good care of your health is one of the most important things you can do for yourself.
At the AWARE for All – Southeast Webinar and Informational Exhibit Center, you'll:
Hear personal stories from patients who participated in clinical trials
Listen to medical staff members on how they help patients participating in clinical trials
Hear from patients on why they chose to participate and their decision-making thoughts
Have fun with quick and easy 5-minute health exercises
Receive a free downloadable booklet with a lot of helpful information about clinical research—available in English and Spanish
Visit over 25 organizations in the Informational Exhibit Center to learn more about clinical trials for you and/or a loved one, access informative health-related tips, view 2-3 minute videos, read stories from patients who participated in a clinical trial, and much more.
There are a lot of clinical studies that focus on specific illnesses and treatments but also to improving general heath, such as allergies, skincare, anxiety issues, cholesterol, and so much more.
We're excited for you to join us on November 18th to learn more about clinical trials and how they work.
Program Details to be Published Soon
Related Events