Rare Disease & the Pandemic


ICON's Center for
Rare Diseases & CISCRP
Present 2 Flash Webinars
Moderated by Scott Schliebner,  SVP, Scientific Affairs & Therapeutic Expertise Head, Center for Rare Diseases, ICON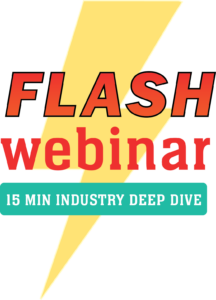 Supporting Caregivers in Clinical Research:
Navigating the Pandemic
15-MINUTE FLASH WEBINAR 1
15-MINUTE FLASH WEBINAR 2
Wednesday, October 20th at 12PM EDT
The Trifecta lived daily by Rare Disease families is now experienced by the whole world: 1) Isolation, 2) Medical Uncertainty, 3) Disruptions in Home/Work Life. Scott Schliebner of ICON & Cristol Barrett O'Loughlin of Angel Aid Cares will discuss how caregivers are navigating the impact of these three forces for the whole family.
Wednesday, December 15th at 12PM EST
Scott & Cristol continue their conversation about supporting caregivers in clinical research through the lens of the pandemic's impacts.
Moderator
Scott Schliebner, SVP, Scientific Affairs, Therapeutic Expertise Head, Center for Rare Diseases, ICON
Mr. Schliebner is a clinical development executive with a 25-year background focused on rare diseases, innovation, and patient-focused approaches to drug development.  He is passionate about reducing the burden of clinical trial participation and leveraging novel approaches and technologies to bring new therapies to patients faster.  Mr. Schliebner also serves as the Co-Chair of Global Genes' Corporate Alliance, serves on the Board of Directors for Uplifting Athletes, and supports several rare disease panels and committees.  He holds a Master's Degree in Public Health (MPH) from the University of Utah School of Medicine, and completed a Graduate Research Fellowship at The National Institutes of Health.
Panelist
Cristol Barrett O'Loughlin, Founder & CEO, Angel Aid Cares
Cristol Barrett O'Loughlin is a seasoned executive and storyteller. As Founder and CEO of Angel Aid Cares, Cristol is fiercely passionate about providing social, emotional, physical and financial relief to mothers of children with rare disease. A former UCLA instructor, she co-founded the advertising firm, The Craftsman Agency, and is humbled to advise global brands; NBA, Disney, Fox, Cisco Systems and Google. During her tenure at IBM Life Sciences, she helped accelerate advancements in cheminformatics and biotechnology. Watch her TEDx talk "Caring for the Caregivers: 3 Tools for Self-Care" here.
To access more educational content about clinical trials and clinical research participation, click here.