Improving Access to and Experiences of
Transgender and Non-Binary Patients
in Clinical Research
The Current State of Participant Experience,
Medical & Practical Considerations
Register for our FREE educational webinar on
Wednesday, October 13th at 11AM – 12PM EDT
Scaling Access to Clinical Trial Participation by Removing Barriers 
In a supportive & conversational manner, this webinar will discuss:
The barriers that transgender and non-binary individuals face to medical care 
The lack of proper training for medical professionals
Issues around incomplete medical and scientific literature
Addressing discrimination in healthcare settings
Medical considerations: determining proper dosage, impact of surgical procedures on patient overarching health, supporting patient mental health, and understanding that gender identity spans a spectrum
Practical considerations: understanding patient gender identification, use of pronouns, provisions on medical forms and in clinical research and medical facilities, and providing educational opportunities for clinical research staff to learn about how to best serve clinical trial participants' needs
Information based on a full literature review conducted by Parexel,
in a groundbreaking internal initiative, presented by subject matter experts.
Moderator
Rosamund Round,
Vice President,
Patient Innovation Center &
Decentralized Trials,
Parexel International
Roz leads Parexel's Patient Innovation Center, focused on improving research access and experiences for patients and caregivers. This includes leadership of the decentralized clinical trials service, activities to improve diversity in clinical research, and creation of other tools and services that reduce practical, financial and geographical barriers to participation.
She has 17 years of leadership experience in patient engagement and innovation roles, and regularly presents and authors articles on the topic.
Panelist
Liam Paschall,
Global Training Business Partner,
Parexel International
Liam is a transgender man who has found immense courage, power, and pride in accepting the truth of who he is. His pronouns are he and him. 
He is an entrepreneur, public speaker, and facilitator, with a lifelong goal of changing hearts and minds – one person at a time.  He is a passionate servant to the LGBTQIA+ community with the ability to motivate and inspire others to live out loud.
Having started his female to male transition at the beginning of last year, Liam knows first-hand how critical and life-altering inclusive healthcare and clinical trials can be to members of the LGBTQIA+ community.
Liam is happily married to his wife Jamie. They have a son and a daughter, and live in Wendell, NC with their two dogs and three cats.
This quote by Katherine Center is Liam's philosophy in life, "You have to be brave with your life, so that others can be brave with theirs."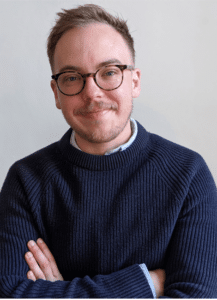 Panelist
Dr. Sebastian Barr, PhD
Licensed Psychologist
& Consultant
Dr. Sebastian Barr is a licensed psychologist currently based in Western Massachusetts. He received his PhD in Counseling Psychology and completed advanced training in health service psychology and psychotherapy research at Cambridge Health Alliance under the auspices of Harvard Medical School. His scholarship centers on the experiences, mental health, and mental healthcare needs of members of the trans community, with a particular recent focus on the impacts of bias and non-affirmation. His research has been recognized nationally and internationally and published and cited across multiple journals and textbooks. Additionally, he specializes in helping institutions and healthcare providers adopt affirming, inclusive, and evidence-based practices in both clinical work and research with members of the trans community.
He serves as a consulting editor for the journals Psychotherapy and Psychology of Sexual Orientation and Gender Diversity; is an executive board member of Division 44 of the American Psychological Association; and recently accepted an invitation to serve on the inaugural Internal Review Board for Transhealth Northampton, the first trans-led independent comprehensive trans health center in the United States. He is a proud transgender man and incorporates personal lived and community experience into his work.
To access more educational content about clinical trials and clinical research participation, click here.