WOW: 15-Minute Flash Webinars
Part of the WOW (Webinars on Wednesday) Program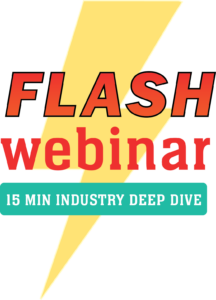 In a 10 to 15-minute Flash webinar, clinical research industry thought leaders do a deep-dive into one timely topic about clinical research that relates to patient communities and the general public to inform, educate and engage them about clinical trials.
Learn more about this exciting initiative.
Contact Melissa Daley, Communications & Marketing Manager at mdaley@ciscrp.org.
We also conduct longer stand-alone webinars (30 to 60 minutes) and multi-episode webinar series. Learn more here.
To access more educational content about clinical trials and clinical research participation, click here.