On behalf of CISCRP, thank you to the hundreds of professionals and organizations that support our education and outreach initiatives. Each year CISCRP provides numerous live events, assistance programs, and materials designed to raise awareness, provide support, and educate patients and their families about what it means to be a clinical study volunteer and the important role that clinical research plays in advancing public health. To learn more about our internationally recognized programs and initiatives, please visit our Programs & Events page.
All of CISCRP's education and outreach initiatives are offered free-of-charge to patients and the public. By doing so, we're sending a strong message to patients and the public that there is always an independent, credible, and affordable source for information and assistance. One of the primary ways that we fund these initiatives is through your generous donations.
There are a number of meaningful ways to support our education and outreach programs this season.
Send customized holiday cards to thank and acknowledge colleagues, clients, volunteers, or patients with a donation to CISCRP on their behalf. These gifts go further by making a lasting impact.
"For client recognition season, Clinical Performance Partners takes pride in donating to CISCRP each year to support educational programs and outreach initiatives. Since the clients can't accept gifts, it's such a win-win for me to recognize them and make a donation to CISCRP on their behalf." – Beth Harper, President, Clinical Performance Partners, Inc.
Make a matching gift through your company to double the impact of your donation.
Create a 5K Team! We are planning two Medical Heroes Appreciation 5K events in 2016 – one at the ACRP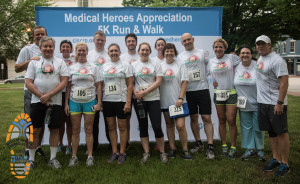 Global Conference & Exhibition in April, the other at the DIA 52nd Annual Meeting in June. CISCRP offers a variety of company promotional opportunities with each sponsorship level. Email ellyngetz@ciscrp.org to learn more.
With your support, we can continue to:
Conduct thousands of manual searches for patients and their families to identify relevant clinical trials within their geographic area;
Provide culturally-sensitive, 6th-8th grade reading level educational brochures, videos, and books to tens-of-thousands of patients;
Place hundreds of educators in live public events, community centers, libraries and classrooms to talk about the clinical research process;
Collaborate with several dozen patient advocacy groups to provide written and live educational content about clinical research to their membership community.
As you look for ways to allocate your remaining 2015 budget, and as you plan your 2016 budget, please consider making a donation to CISCRP. Every donation – regardless of its size – will make a difference in our ongoing efforts.
Please contact Ellyn Getz, Senior Manager of Development, Fundraising and Events, at ellyngetz@ciscrp.org to get more details on these giving opportunities or to receive a detailed proposal. Please indicate whether there are particular initiatives of interest!