Perceptions and Insights Study
CISCRP is pleased to share the findings of the 2019 Perceptions & Insights study. Executive summaries are below.
Biennially, CISCRP conducts a global study on public and patient perceptions of clinical research in order to establish routine global assessments related to experiences with clinical research participation. Industry stakeholders can use this report to monitor trends and identify opportunities to better inform and engage all stakeholders and partners in the clinical research enterprise.
CISCRP receives input and support from pharmaceutical, biotechnology, contract research organizations, and from investigative sites for the development of this study.
Each study is reviewed by an ethical review committee before publication.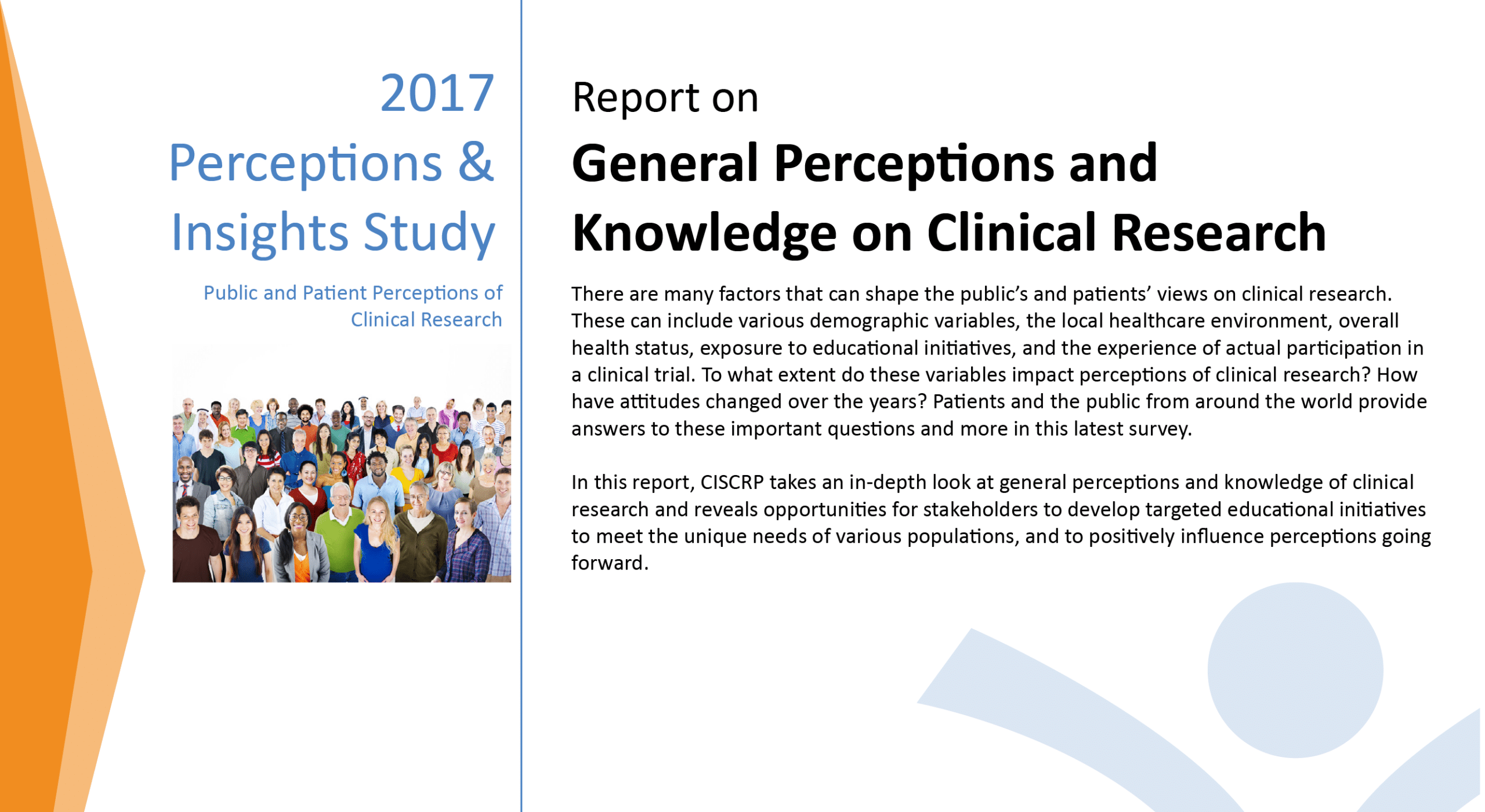 General Perceptions and Knowledge on Clinical Research
2017
CISCRP takes an in-depth look at general perceptions and knowledge of clinical research and reveals opportunities for stakeholders to develop targeted educational initiatives to meet the unique needs of various populations, and to positively influence perceptions going forward.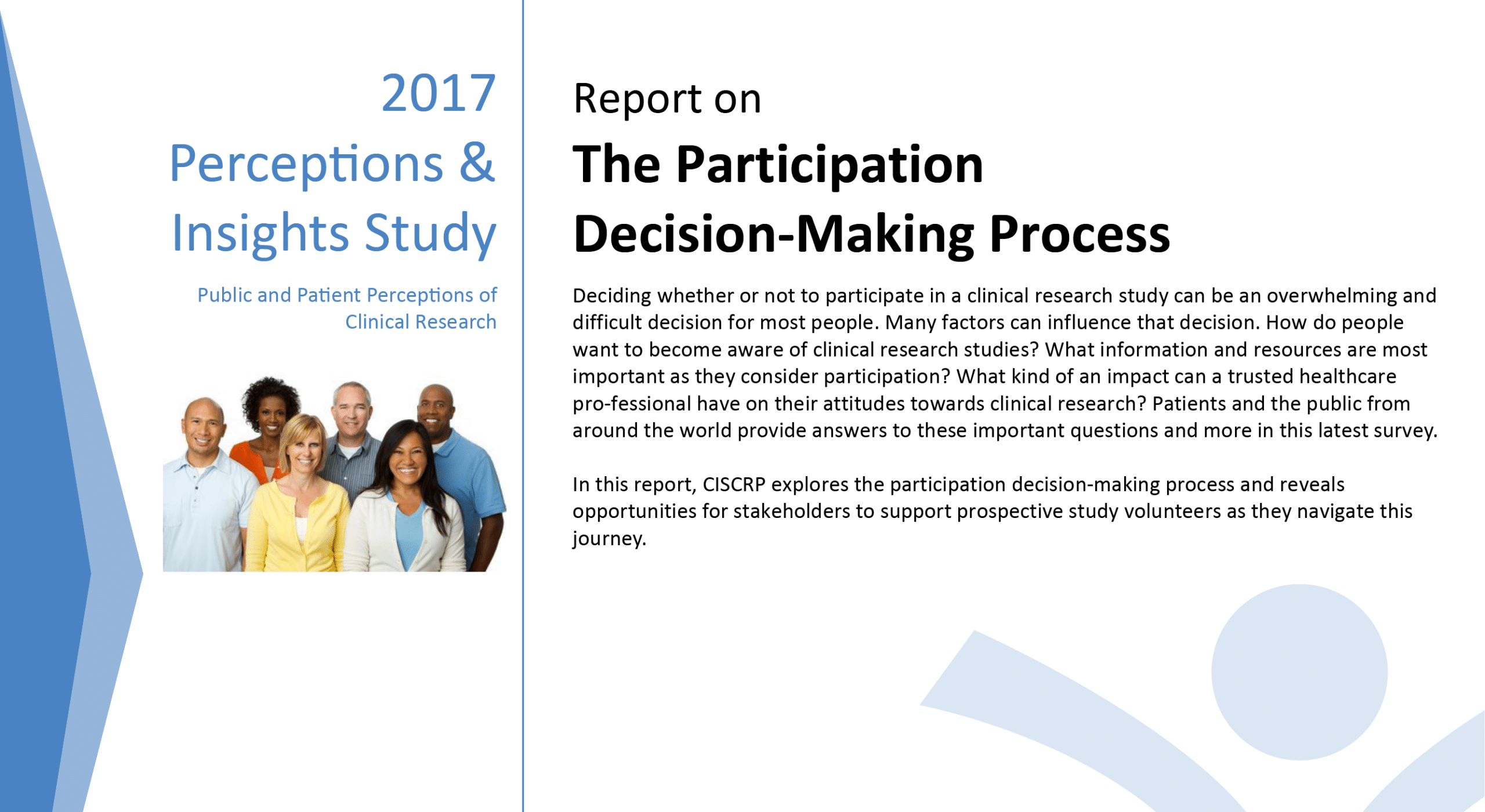 The Participation Decision-Making Process
2017
CISCRP explores the participation decision-making process and reveals opportunities for stakeholders to support prospective study volunteers as they navigate this journey.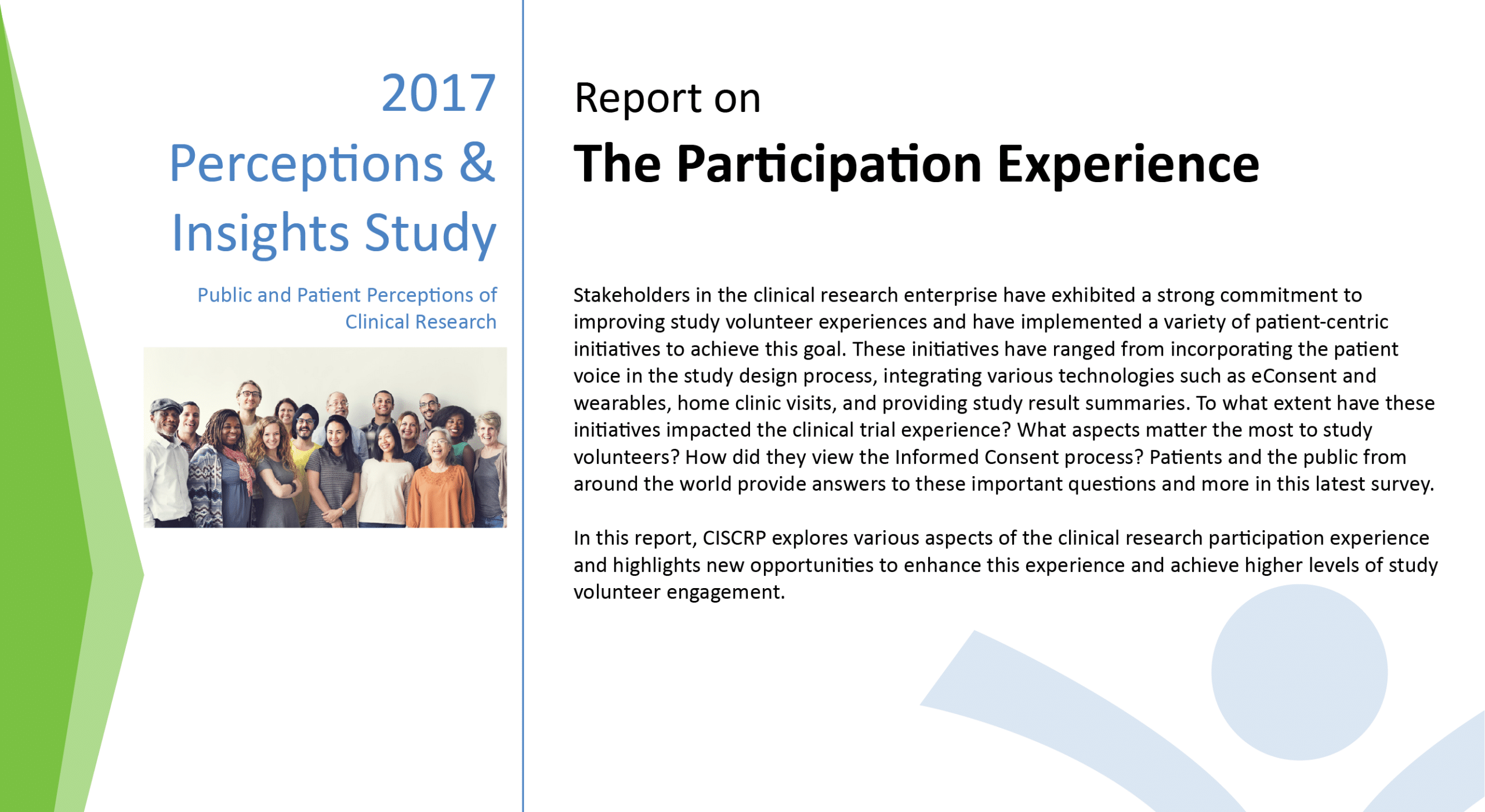 The Participation Experience
2017
CISCRP explores various aspects of the clinical research participation experience and highlights new opportunities to enhance this experience and achieve higher levels of study volunteer engagement.
​CISCRP's charts and statistics have been collected through studies, surveys, and research. Explore just a few examples of our graphs and charts on clinical research and participation in clinical trials.
If you have any questions about these charts and statistics, or would like to suggest useful information to include, please contact us.
Would you like to request a proposal? Or are you a patient who wants to participate in a Patient Advisory Board or Workshop?
Choose your option and fill out the form below.