Missy Hansen, MSN, APRN, CPNP, CPHON, Pediatric Strategy Liaison, Center for Pediatric Clinical Development, ICON a former nurse practitioner now working in pediatric clinical development, and Lori Ranney, DNP, APRN, CPNP, CPHON, Children's Minnesota, a nurse practitioner, discuss the future of pediatric oncology development and treatment options and their experiences treating the adolescent and young adult populations in light of the passage of the RACE (Research to Accelerate Cures & Equity) for Children Act. 
Missy Hansen MSN, APRN, CPNP, CPHON, joined ICON in 2019 as a pediatric strategy liaison. She has 25+ years of experience as a pediatric nurse practitioner, including 17+ years in pediatric hematology/oncology at Children's Minnesota, the largest hematology/oncology service line in the region, providing care for infants through young adults diagnosed with hematologic and/or oncology conditions. Ms. Hansen gained expertise working in inpatient, outpatient, and urgent care type settings. Ms. Hansen has in-depth experience working with the Children's Oncology Group—the largest consortium with the most open pediatric studies around the world. She also has experience working with other consortia that conduct trials for pediatric to young adult patients.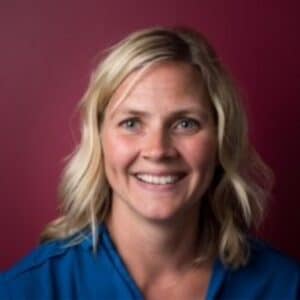 Lori Ranney DNP, APRN, CPNP, CPHON, has worked in pediatric oncology for 20 years and has been a PNP at Children's Minnesota for over 13 years. She has a special interest in leukemia/lymphoma, patient/family education, AYA population, and oncofertility. She is a member of the Children's Oncology Group and has actively enrolled patients in clinical trials for over 15 years.