Pay it forward to future patients by sharing your feedback on clinical research materials 
There is a need in the healthcare industry to provide clinical research material that is clear, unbiased, and culturally appropriate for patients and the public. To achieve this goal, our Review Panel program provides an opportunity for members of the public to review clinical research material to successfully engage and inform communities. 
Complete Our Collaboration Survey to Get Started
This survey provides our team with information on your interests, background, and why you want to get involved.
Interested in more information? Contact us by filling out the form below:
What is a Review Panel?
These panels are a group of volunteers who help review new materials for patients and the public, such as summaries of clinical trial results or educational content. They provide feedback on design, writing, and other areas, to help make sure everything is clear, complete, and unbiased.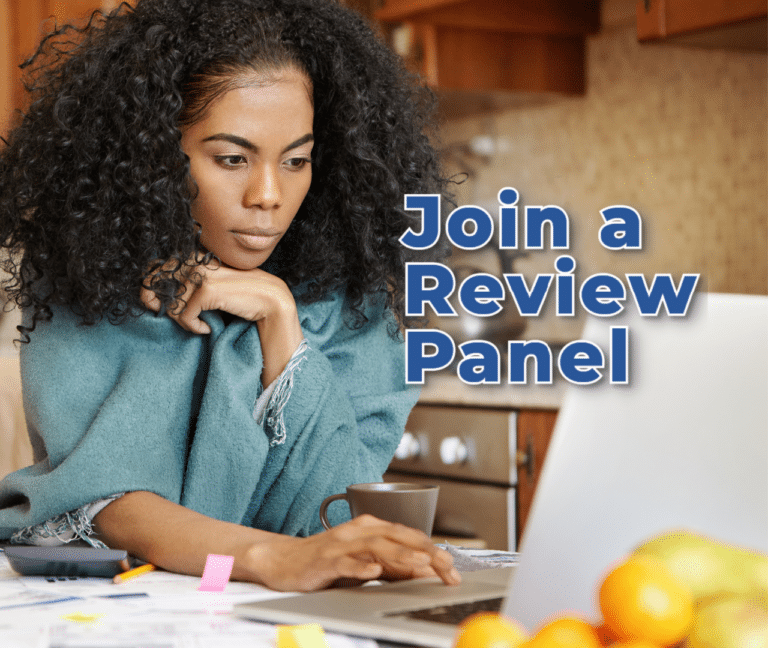 Why should I sign up?
We value your experiences and guidance and sharing it with us is a way to pay it forward to clinical trial participants and patients in the future.
Every clinical trial participant has the right to receive and understand the results of their trial.

61% of surveyed clinical trial participants have said they never received clear information about the trial they participated in after it was completed.
Who can contribute to a Review Panel?
People interested in public health, medicine, science, communication, or editing. No previous experience is required.
Patients 

Patient Advocates

Caregivers

Healthy volunteers

Clinical research professionals

Healthcare professionals 
Share Your Valued Perceptions as a Cancer Survivor/Caregiver
Those who have been affected by cancer have valuable, unique perspectives and insights. Improve the public's understanding of clinical trials by reviewing plain-language materials from your experienced perspective.
Complete our Collaboration Survey to indicate your background/experience.
Collaborative Ongoing Review & Evaluation
Interested in receiving ongoing review panel opportunities? Our CORE Panel is a select group of volunteers who are exceptionally engaged and responsive.
How to Get Involved
Complete our Collaboration Survey and answer "yes" to whether you would be interested in joining the CORE Panel or email us at reviewpanel@ciscrp.org. 
Sign Up to Join a Review Panel
Complete the collaboration survey below and a CISCRP member will be in contact.
If you'd like to learn more about these opportunities before completing the survey and getting involved, email us at reviewpanel@ciscrp.org.