Review and provide feedback on information that is shared with patients and the public about clinical trials. Your feedback will help make sure this information is patient-friendly and unbiased. Review Panels are done online and usually take 1 hour or less to complete.
Pay it forward to future patients by sharing your feedback on clinical research materials. 
What is a Review Panel?
These panels are a group of volunteers who help review new materials for patients and the public, such as summaries of clinical trial results or educational content. They provide feedback on design, writing, and other areas, to help make sure everything is clear, complete, and unbiased.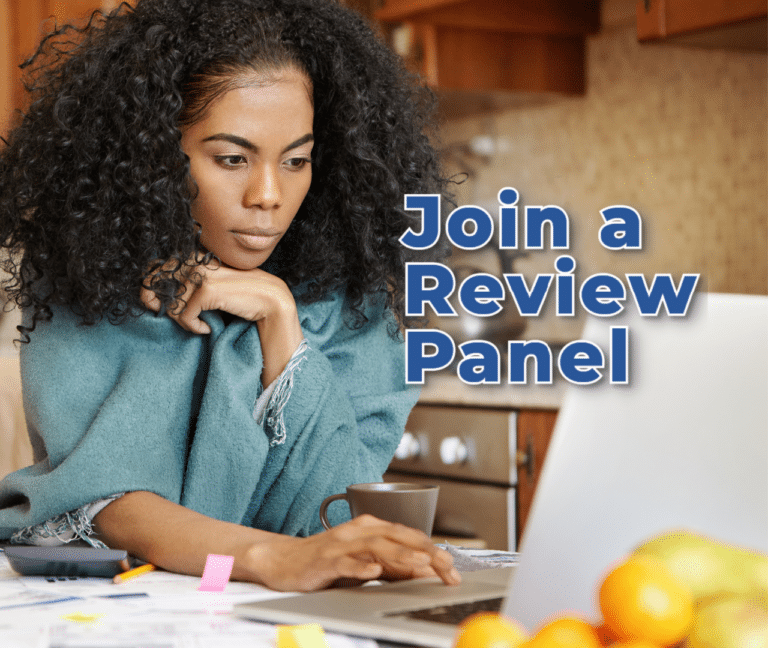 Why should I sign up?
We value your experiences and guidance and sharing it with us is a way to pay it forward to clinical trial participants and patients in the future.
Every clinical trial participant has the right to receive and understand the results of their trial.

61% of surveyed clinical trial participants have said they never received clear information about the trial they participated in after it was completed.
Who can contribute to a Review Panel?
People interested in public health, medicine, science, communication, or editing. No previous experience is required.
Patients

Patient Advocates

Caregivers

Healthy volunteers

Clinical research professionals

Healthcare professionals

Anyone else with interest in volunteering
Sign Up to Join a Review Panel
Complete the sign-up form below and a CISCRP member will be in contact.