Twenty years ago, TIME magazine dedicated an issue to exposing the dangerous and undignified experience of being a subject in clinical research.  That April 2002 TIME magazine issue served as a rallying cry for many individuals and organizations who recognized that stakeholders throughout the clinical research enterprise can and must do better. It inspired the creation of our unique nonprofit education and advocacy organization — the Center for Information and Study on Clinical Research Participation. 
Founded in 2003, CISCRP's mission and passion is to change the way the world views clinical trial volunteers and to engage patients and the public as partners in the clinical research process.
With an original new commemorative cover design, this special publication features an article by award-winning science journalist Hannah Thomasy, a Foreword by CISCRP's founder and board chair Ken Getz, and a concluding piece by Afua Basoa, head of Healthcare Strategy at RAPP.
It is our hope that you will circulate this special publication widely to raise awareness and to highlight the many ways that each of us can actively and meaningfully participate in clinical research.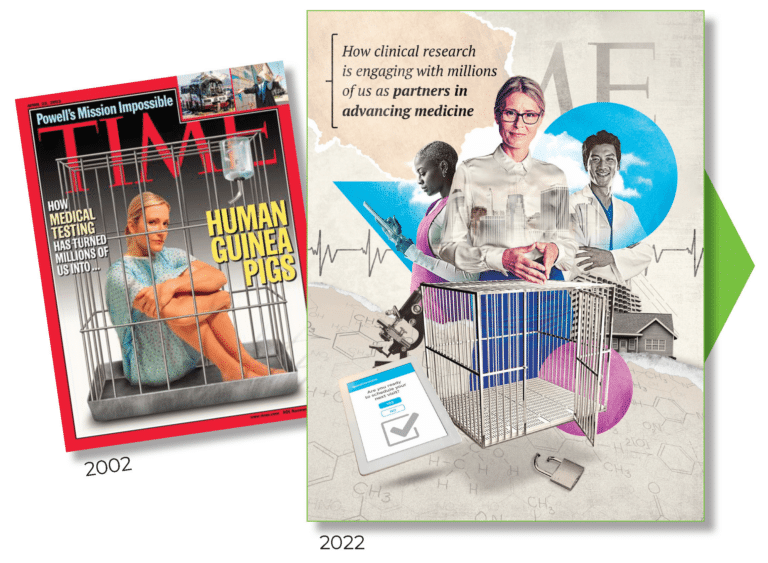 Order Your Print Copy of the Publication
CISCRP's publication is available for purchase at our store.